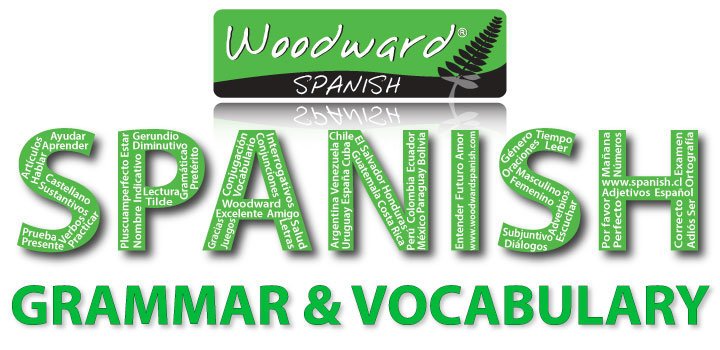 Welcome to the Spanish Grammar and Vocabulary Reference website of Woodward Spanish - www.spanish.cl
More Spanish Learning Resources
Would you like to be able to communicate and interact more efficiently with Spanish speakers in their own language? Well, we can help you learn Spanish from the comfort of your home.
Spanish Reading Passages
Reading texts, stories and articles in Spanish about different topics. Below each passage there is a list of vocabulary associated with the topic along with a definition of each word.
Spanish Teacher / Student Codes
A list of codes that Spanish Teachers can give to their students making it easier for them to find additional activities that you recommend they do outside of the classroom.
Spanish Verb Conjugations
A list of 29 Spanish Verbs with their complete conjugation (verb changes) as well as examples of each tense. There are also interactive games to practice the correct conjugation of each verb.
Common Mistakes in Spanish
A list of commonly confused words in Spanish where we have explanations in English to help you understand the difference. There are also interactive games to practice them.
Chilean Spanish Pronunciation
A guide of how to pronounce like a Chilean.
Chilean Spanish Dictionary
A dictionary of Chilean Slang and expressions.
Learn Spanish - Free Spanish Course
Our Woodward Spanish website with a free course to learn Spanish online as well as tips for learning the Spanish language. We also have ELE resources for Spanish Teachers.
If you found this website for learning Spanish useful, let others know about it.