Spanish Reading Practice
Spanish Texts with Vocabulary
A great way to learn Spanish vocabulary is by reading texts, stories or articles that are completely in the language. That is why we have written our own short reading passages in Spanish about different topics.
Remember not to worry about trying to understand all of the details and the grammar rules that appear. Just try and get the gist or general idea of the text. As your Spanish improves, return to each passage and you will be surprised by just how much more you have learned.
Spanish Reading Passages
Here is the list of original reading passages that we have created. Below each passage we have also included a list of vocabulary associated with the topic along with a definition of each word.
NOTE: All of these pages are entirely in Spanish.
Aeropuerto - Airports.
Bancos - Banks and Finances.
Cine - Cinema and movies.
Colegios - Schools.
Corrupción - Corruption.
Excusas - Reading about excuses with some examples.
Fiestas Patrias de Chile - Chilean National Day Celebrations and typical things associated with it.
Fobias - Reading with a list of Phobias in Spanish.
Fumar no es sano - Smoking is not healthy.
Hospitales - Hospitals and Health
Internet - Internet
Miedo - Reading about Fear and causes of it.
Pesadillas - Nightmares
Viajes - Vacations and travel.
For Teachers
We now have Spanish reading passages with comprehension activities in PDF format that Spanish teachers can purchase and download to use in their classrooms.
Reading Passages in Spanish about Special Days of the year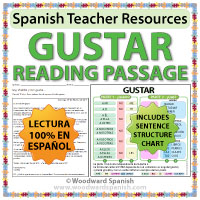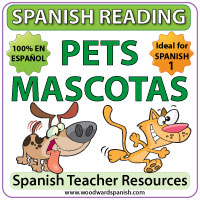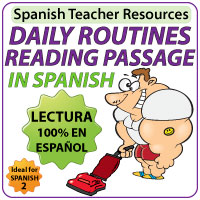 If you found this list of Spanish Reading activities interesting or useful, let others know about it: