Ves vs Vez
Spanish Grammar Rules - Common Mistakes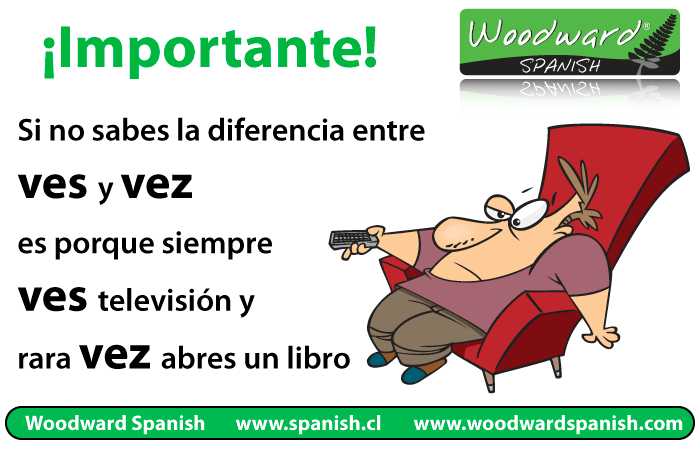 Sometimes native Spanish speakers from Latinamérica confuse the word Ves with Vez when they write it. (check out twitter or Facebook where you will probably see the wrong one written a lot)
This is a common mistake because outside of Spain the S and the Z are pronounced the same (like an S) so the correct ending can easily be confused when the word is written.
But why isn't it so common in Spain?
Because in Spain the letter Z is pronounced like the TH in English so there is an audible difference, which they remember when writing the words.
But... What is the difference between Ves and Vez?
Ves is the conjugated form of the verb VER for tú (in the present tense).
Yo veo (I see), Tú ves (you see).
Vez is a noun with usually means: the time or occasion in which something happened.
He ido a Italia cuatro veces. (I've been to Italy four times)
Es mi primera vez. (It's my first time)
Expressions using Vez
Note there are some different expressions that use Vez.
Quiero la camisa roja en vez de la blanca. (en vez de = instead of)
Una vez gané una bicicleta en un concurso (una vez = once)
Hay unas nubes negras. Tal vez llueva esta tarde. (tal vez = perhaps, maybe, possibly)
Los hombres solo puede hacer una cosa a la vez. (a la vez = at the same time)
Él rara vez va al dentista (rara vez = rarely)
Next Activities
Try our game to practice the difference between VES and VEZ in Spanish.
If you found this guide about Ves vs. Vez interesting or useful, let others know about it: